Fill the gaps with our alcove solutions
Fitted shelf units are not only much sturdier but also look great. We have no restrictions and will work out a shelf design that perfectly houses your picture frames, ornaments, books, folders, CDs, DVDs, vinyl or iPhone charger if you've gone digital.
We have over 13 years experience in creating and designing built in alcove shelves, wardrobes, cupboards, home offices and entertainment units in London. 
Our custom built in alcove units are designed exactly to your specifications. We have different built styles and finishes to choose from. One of our friendly and polite staff will meet with you and do a free design visit. 
Our expert and professional carpenters can build and install any alcove cupboard, alcove shelf unit or alcove wardrobe you wish.
We call these "alcove units" and they're truly iconic! The pair of cupboards either side of your fireplace with shelves above without a doubt are our most popular item. And for good reason too—you simply can't buy them from a pre-made furniture store. 
They're ALWAYS custom built—a very special item indeed. Hide stuff away in those cupboards, maybe make them a little deeper to hide even more in them. Carefully display photos and mementos on the shelves or line them up with your personal library. Either way, your fireplace is incomplete without them.
Contemporary Floating Shelves
Floating shelves are a popular item, and again they're something that has to be done bespoke to be done right—we're not interested in the pre-made option on brackets that sag out of position! Ours are solid and the fixings are all hidden. 
With their 5cm chunky look they have quite a modern contemporary look. We recommend spacing these out a bit in your alcoves as opposed to cluttering them too tightly together—much more of a display shelf than purely function.
Bespoke Book Shelves & Libraries
Want to turn a whole room into a library? Or got a loft space that's destined to be your perfect home study? Great! This is where you need us.
We can work with angled ceilings, we can think with shelf space utilisation and we can make your dream space a reality. We'll use our 3D drawings to help ensure it is exactly how you want before rolling out with production.
Laura Räisänen
22. October, 2023.
Very happy with my wardrobe and storage solutions! Really good quality work, couldn't have gone better. Lena, Veronica, Matiss and Kimi all did a fantastic job, I am really impressed.
Annie Moreton
21. October, 2023.
I already knew what I needed to store, and how I needed my desk space to work, but the design consultation really improved on my ideas. The quality of materials is excellent, build and paint very professional. Not the cheapest option, but I wanted something that would be a pleasure to live with for the long term, and that's what I've got. Recommend.
Lou Lou Ruby
17. October, 2023.
We have used Humphries twice. This was for bespoke wardrobe, desk, shelving and cabinets. Their attention to detail is excellent. This was particularly evident for fitting and painting. From the first discussion, to measurements, design and sign off, they were very responsive, and were competitively priced. Such an outstanding company to work with. Professional and talented team! Highly recommend this company. Thank you Humphries Cabinets!
Simon English
12. October, 2023.
Very pleased with the results. From design to execution the team was professional, polite, considerate, and above all very skilled in building a fairly complex office setup for me. Great service, would recommend.
Julia Tobbell
6. October, 2023.
This is the 4th project for which I've used Humphries Cabinets and I wouldn't use anyone else for this sort of work. Zephyr and his team are a delight to deal with, responsive and helpful. Zephyr makes helpful and practical suggestions at the design stage and the carpenters are always polite, efficient and leave the place tidy. The painters are neat and the detail is immaculate. They often work into the evening to get a particular aspect of the job done if it means that the following day will run smoother, when many tradespeople will clock off at 4pm regardless of the stage they are at. Everyone who sees the finished product always admires it. You will not regret using them.
Viv Lund
1. October, 2023.
Each of the Humphries people who worked on my small project were professional, polite, knowledgeable, helpful and patient. They installed the wardrobe without delay and it's just what I expected.
Ollie Bristowe
29. September, 2023.
Second time we've used Humphries Cabinets. They provided very competitive quotes both times and both times we were delighted with the outcome. First project was a couple of years ago and have had no issues. Top quality! Thoroughly recommend. Veronica and Lena very responsive and helpful. Rory the carpenter did a superb job. No complaints at all.
Jane Kershaw
27. September, 2023.
We have used Humphries twice now, for bespoke wardrobes and shelving. I chose them because they paid a lot of attention to detail from the first measurements onwards, were very responsive, and were competitively priced (in fact more or less the same as off-the-shelf companies). I'm very happy I did. They are also creative people with a fantastic eye for detail. They delivered free extra shelves for us too. Everything was on time and finished to a high standard. Will definitely be using them again for future projects.
Craig Burman-Vince
19. September, 2023.
Veronica, Rory, Kimi and the team did a fantastic job with our alcove shelving. Good communication, hard and tidy workers, cheerful and helpful. Very happy.
Our hand painting is done to a very high standard with the basic cutting in done by a brush and the final finish with a roller. 
Expertly painted; cutting in by hand, finished with a roller to create a perfect finish.

Every finish is available in hand painting. 
Used to achieve a superior look, spray-painting creates a look of utter perfection with an easy up-keep. 
Flawless finish every time with multiple layers and sanding in between, this is an unbeatable standard. 

High durability making it wear-resistant and long-lasting. 

Available in satin or gloss.
The Quality of the paint used is of the absolute highest standard and durability and the method requires multiple coats with meticulous sanding in between each to achieve an overall immaculate finish.
Or Choose One of Our Wood Finishes:
Deep, warm tones with hints of amber. Think home office, bookshelves and desks with warm leather accents. 

Our Oak veneer gives luxurious feel to any space. Oak is a medium warm wood and is hand-varnished with a clear satin resin to highlight its contrasting tones and reveal the depth in the wood.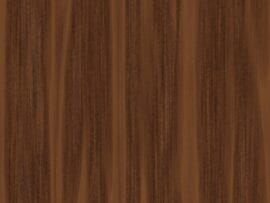 Dark, dense tones with warm hues. A stunning finish to any piece. 

A sleek and sophisticated finish, perfect for every space. Creates a look of polished sophistication.