Fill the gaps with our alcove solutions
Fitted shelf units are not only much sturdier but also look great. We have no restrictions and will work out a shelf design that perfectly houses your picture frames, ornaments, books, folders, CDs, DVDs, vinyl or iPhone charger if you've gone digital.
Give us a call. Our office hours are
9-5pm.
get a quote. No Obligation
We call these "alcove units" and they're truly iconic! The pair of cupboards either side of your fireplace with shelves above without a doubt are our most popular item. And for good reason too—you simply can't buy them from a pre-made furniture store. 
They're ALWAYS custom built—a very special item indeed. Hide stuff away in those cupboards, maybe make them a little deeper to hide even more in them. Carefully display photos and mementos on the shelves or line them up with your personal library. Either way, your fireplace is incomplete without them.
Contemporary Floating Shelves
Floating shelves are a popular item, and again they're something that has to be done bespoke to be done right—we're not interested in the pre-made option on brackets that sags out of position! Ours are solid and the fixings are all hidden. 
With their 5cm chunky look they have quite a modern contemporary look. We recommend spacing these out a bit in your alcoves as opposed to cluttering them too tightly together—much more of a display shelf than purely function.
Bespoke Book Cases & Libraries
Want to turn a whole room into a library? Or got a loft space that's destined to be your perfect home study? Great! This is where you need us. 
We can work with angled ceilings, we can think with shelf space utilisation and we can make your dream space a reality. We'll use our 3D drawings to help ensure it is exactly how you want before rolling out with production.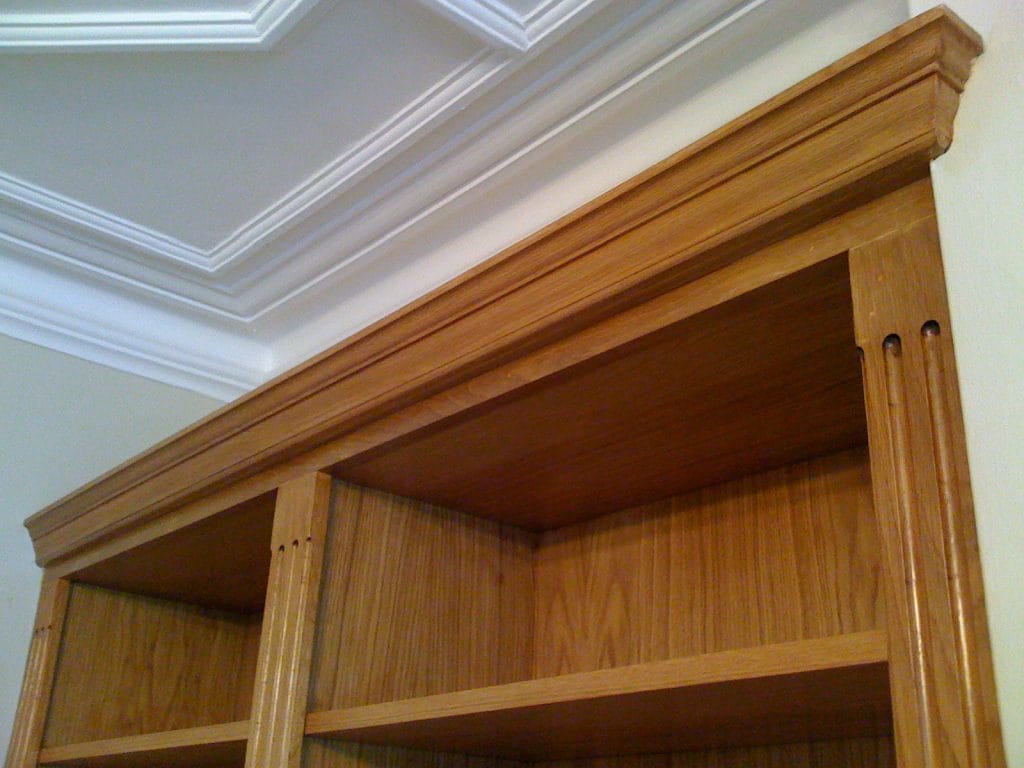 Although the painted finish is very popular, real oak is something else. We'll varnish it to lock in its beauty for years to come. We can use oak in shelf units, wardrobes and nearly anything. We also work with maple, mahogany, walnut, etc.
Are you interested? Speak to one of our team
get a quote. No Obligation